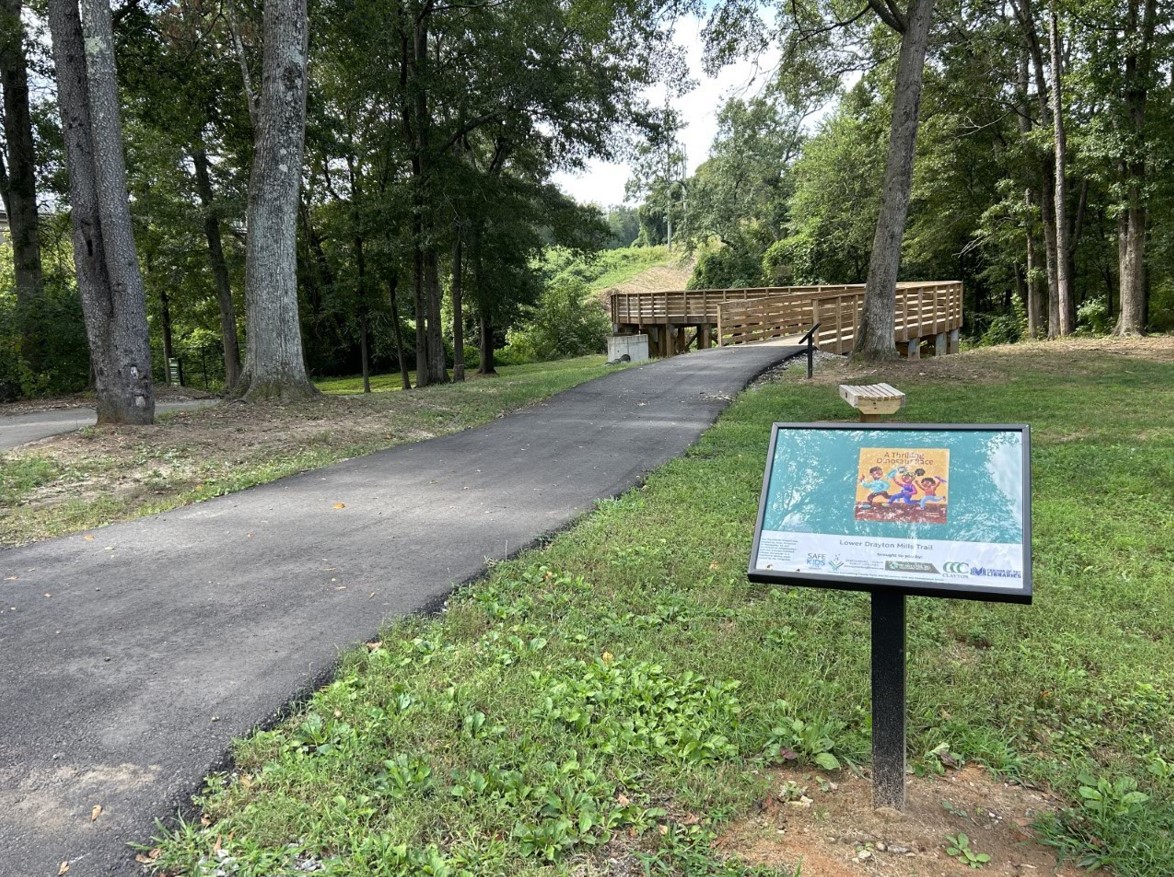 What is a StoryWalk
®

?

Storywalk is an innovative and interactive way for readers of all ages to enjoy a story and the outdoors at the same time. Laminated pages from a children's picture book are displayed on special posts along an outdoor path. As you stroll down the trail, you are directed to the next page in the story. StoryWalks® engage young readers and is a great way to practice active reading skills with special activities highlighted along with the story.
StoryWalk
®

Experience Locations
Beaumont Mill Village Pathway - East Boundary Drive
Woodruff Library - 270 East Hayne Street Woodruff, SC 29388
Once you've visited a StoryWalk® location, at the end of the story please take our survey and share your experience with us to win a picture book bundle:
StoryWalk
®

Support

StoryWalk® is a collaboration between the Spartanburg County Public Library and Spartanburg County Parks Department.

A big thank you to the Yellow Team of Leadership Spartanburg, Class of 2023 for their commitment and support of early literacy in Spartanburg County.